Morocco - Sahara Roots project, planting trees in the Saharan Desert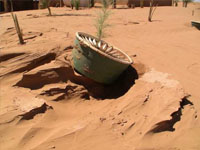 The Sahara-Roots Foundation was founded in 2008 to help create awareness amongst the population in the area of the M'hamid village (in the South of Morocco), about the importance of maintaining their beautiful environment. The activities are focused on planting trees against desertification, assisting in clean-up campaigns and in stimulating the local school children by distributing and reading Wanda Hebly's (founder of Sahara Roots) own-designed booklet "Me and my Sahara".
Tree planting project in "Le Petit Prince" in the Sahara desert of Morocco
To plant native trees in the Sahara desert in Morocco, the Waterboxx® plant cocoon is used. Despite the harsh conditions, the plantings were very successful. In October 2010, the first Groasis Waterboxx® plant cocoons arrived in the Sahara in Morocco. Around Bivouac Le Petit Prince they started, together with the local people, planting with the help of our technology. The area has been split up in 4 different planting sites. The entrance to Bivouac Le Petit Prince camp, an area behind the restaurant tent, the back of the Le Petit Prince Camp and the Nebkah area. The start of the planting on this last site just started in November 2013 and the beginning of 2014.
April 2014 - Tamarisk planted in 2010
Groasis Waterboxx® plant cocoon has amazing results. The first time The Sahara Roots Foundation planted with the Groasis Waterboxx® plant cocoon was in October 2010. Together with the local people the planted the first trees. You can see the amazing results below.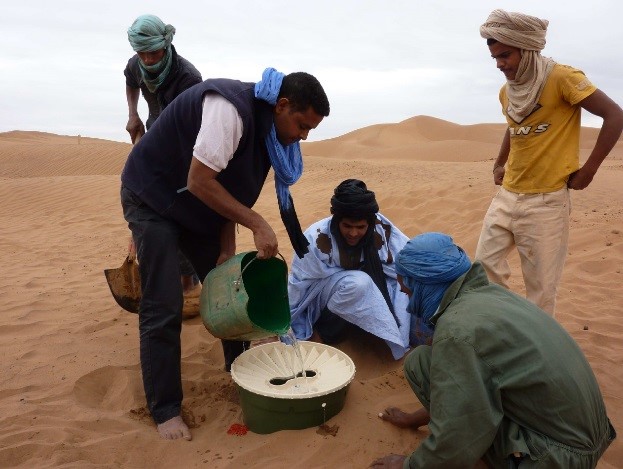 October 2011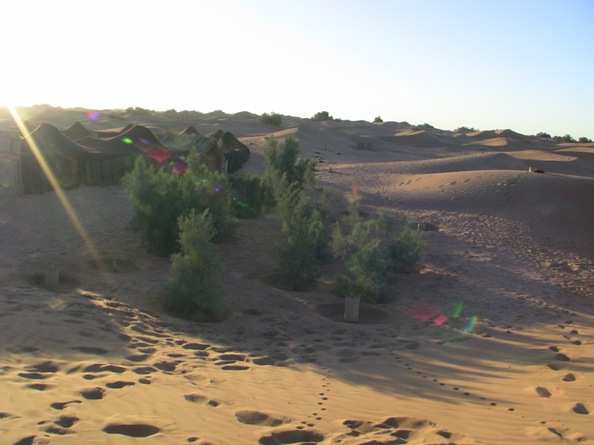 April 2014
Flowering trees in the dessert
A year later, in October 2011, they started planting in the area behind the restaurant tent. About six months later we saw the first signs of life growing. Even in September, almost a year later, and after a very hot summer, the trees were still doing very well. What was first a desolate place now has flowering trees!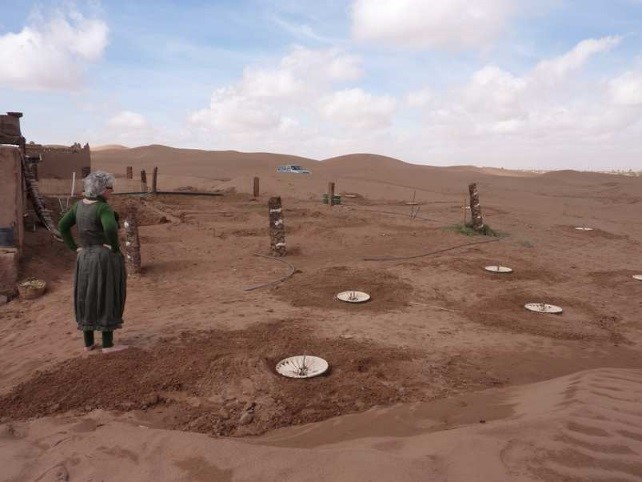 October 2011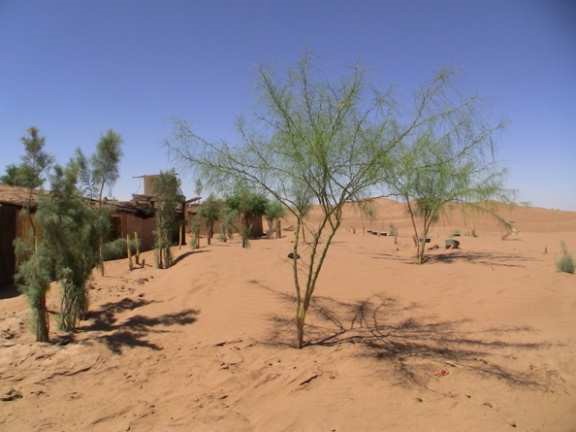 February 2014
In April 2014, many native trees were growing thanks to the Waterboxx plant cocoon. Without the Waterboxx plant cocoon, this plant project couldn't be realized. The following trees are still growing in the Sahara Desert thanks to the Waterboxx plant cocoon:
117 Tamarisk trees
58 palm trees
6 Acasia Trees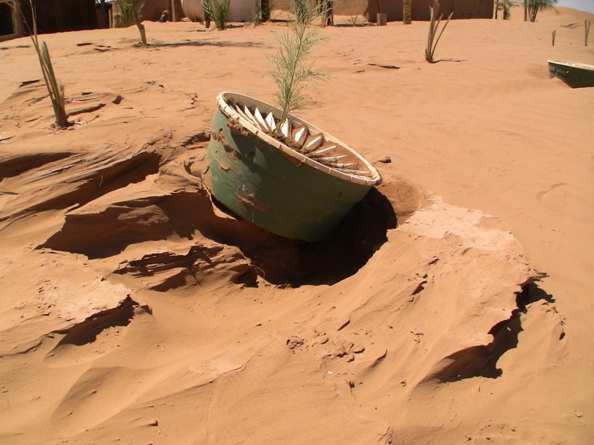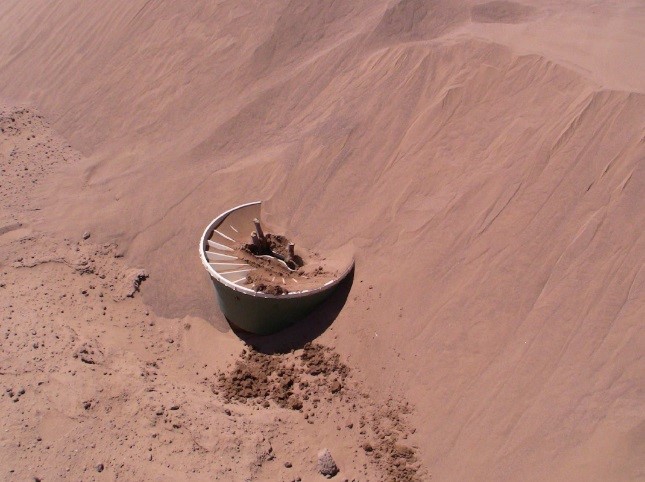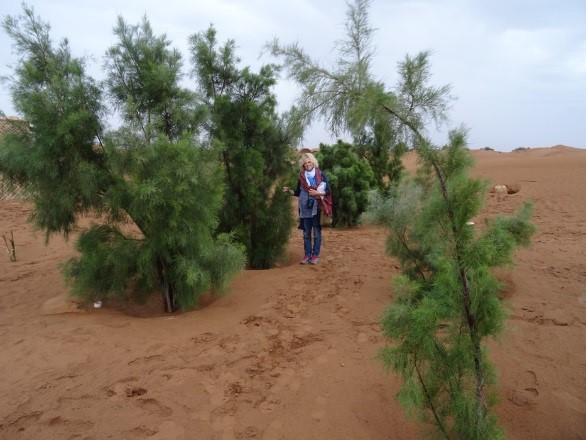 April 2014 - Tamarix trees planted with Groasis Ecological Water Saving Technology in the Sahara Desert in Morocco - September 2010