Kuwait Oasis - Planting trees with high temperatures
Planting trees in the desert of Kuwait? The organization Kuwait Oasis has accepted this challenge. To test the functioning of the Waterboxx® plant cocoon in the most extreme conditions, Ghaf trees were planted during an extreme hot summer season (May 2012) in the southern part of the desert of Kuwait.
The southern part of the desert of Kuwait has multiple challenges for the Waterboxx® plant cocoon and Kuwait Oasis. This area has a lack of life and species (as you can see on the image below), there was no rainfall during the summer, the humidity was around 35% and the temperatures rose to an extreme of 50 ⁰C.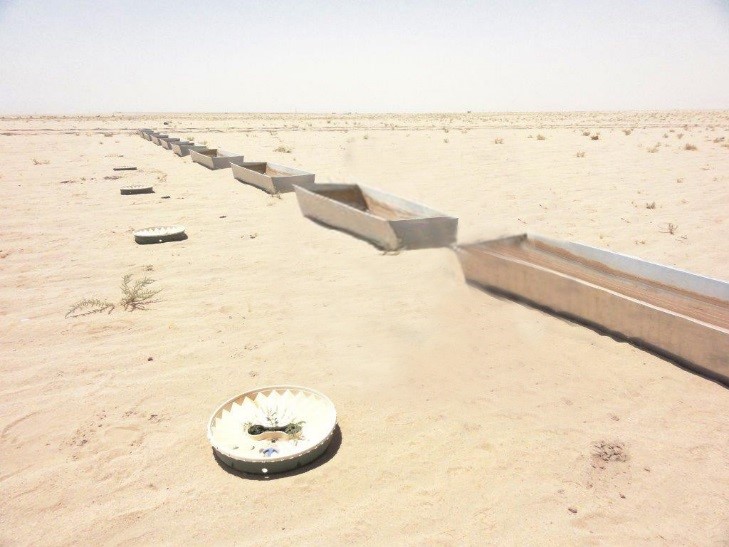 Planting trees with less water in the heat of Kuwait was an extreme challenge for Kuwait Oasis. But in the end, we were more than satisfied with the results.
Planting trees in Kuwait with minimum water use
For this planting, Ghaf trees were used with a maximum age of one year old. The trees were trimmed till they had a height of 30 centimeters. Besides this, they almost didn't have any leaves left. When the young trees were planted, no fertilizers or other grow enhancers were used. Also, no agents to retain water in the soil were used.
A miraculous survival rate
All trees that were planted with this project survived and grew faster than expected. Every tree branched to 3 other trees and the density of the leaves is exceptional. After the Waterboxx® plant cocoons were removed all trees were able to sustain themselves what resulted in a survival rate of 100%.
During the summer of 2013 no irrigation or watering was done and the trees are thriving. On the picture below you see the trees. As you can see, the Waterboxx® plant cocoons are removed and the trees can grow independent in the desert of Kuwait.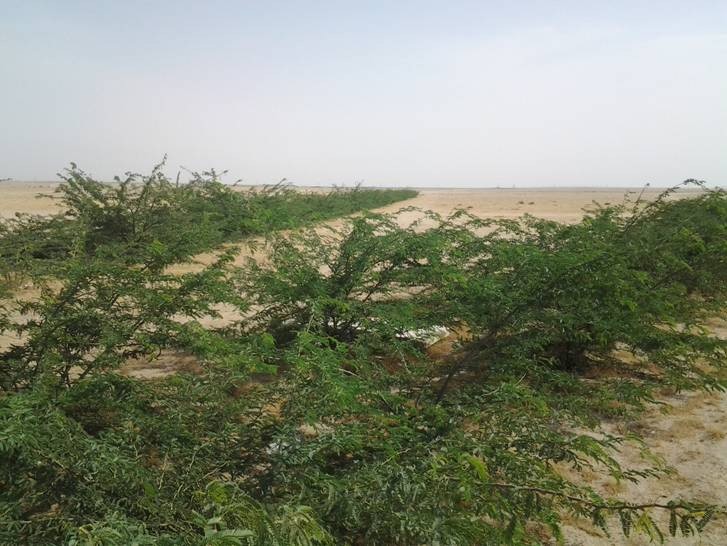 More information about this tree planting project in Kuwait
Download here the update from Khaled Alkulaib, Team Leader Kuwait Oasis. For all the pictures of this project go to our Photo album.