Planting trees in Dubai with temperatures above 40⁰C!
We have done multiple projects with planting the Ghaf trees (Prosopis Cinerea). There have been multiple trees planted on June 14, 2015. In every Waterboxx® plant cocoon, we had planted 2 trees. One of the two trees got a Growsafe Telescoprotexx as a plant protector against the sun, the other one didn't.
The pictures below were taken on August 1, 2015. They show you the difference between the trees that were planted in Dubai with and without the Growsafe Telescoprotexx. The temperature in this period was above 40⁰C! The pictures show you that the tree is growing twice as fast!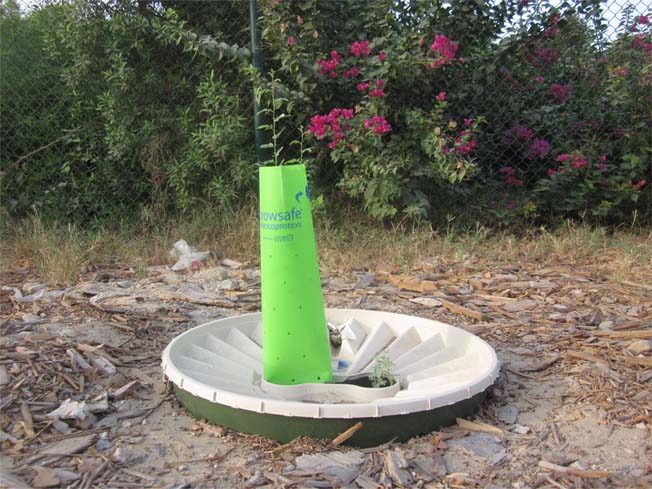 On the left you see the Ghaf tree in the Growsafe Telescoprotexx and on the right you see a Ghaf tree without a Growsafe Telescoprotexx. The tree with the Growsafe Telescoprotexx grows faster and safer!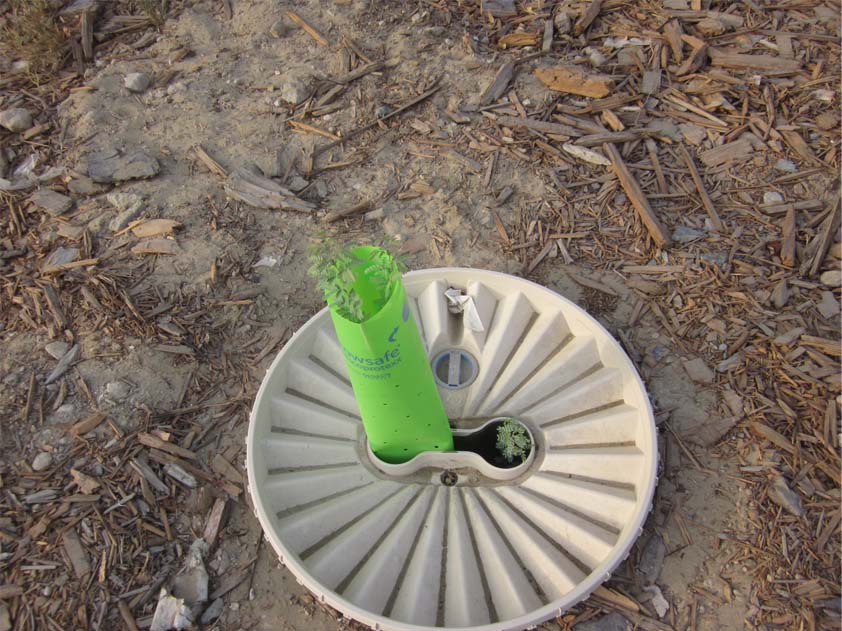 Here you can see the difference in hight really good!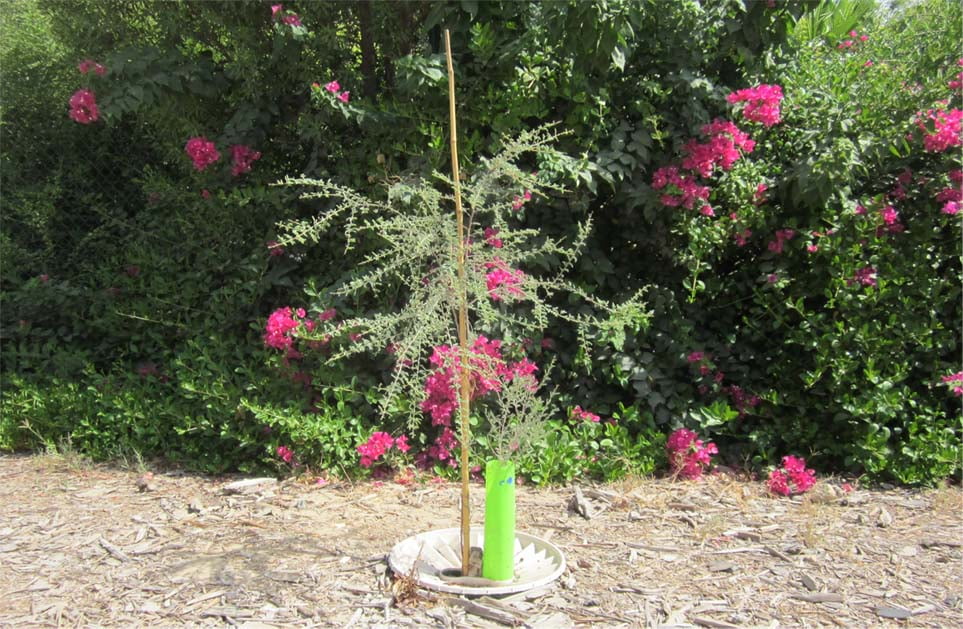 The difference between the trees
Foto albums of planting trees in the United Arab Emirates
Besides the pictures above, we have done more projects in the United Arab Emirates. Click on the photo albums below to see the results and the plantings!